For Banks, Excellence In Digital Sales Is Not As Unreachable As You Think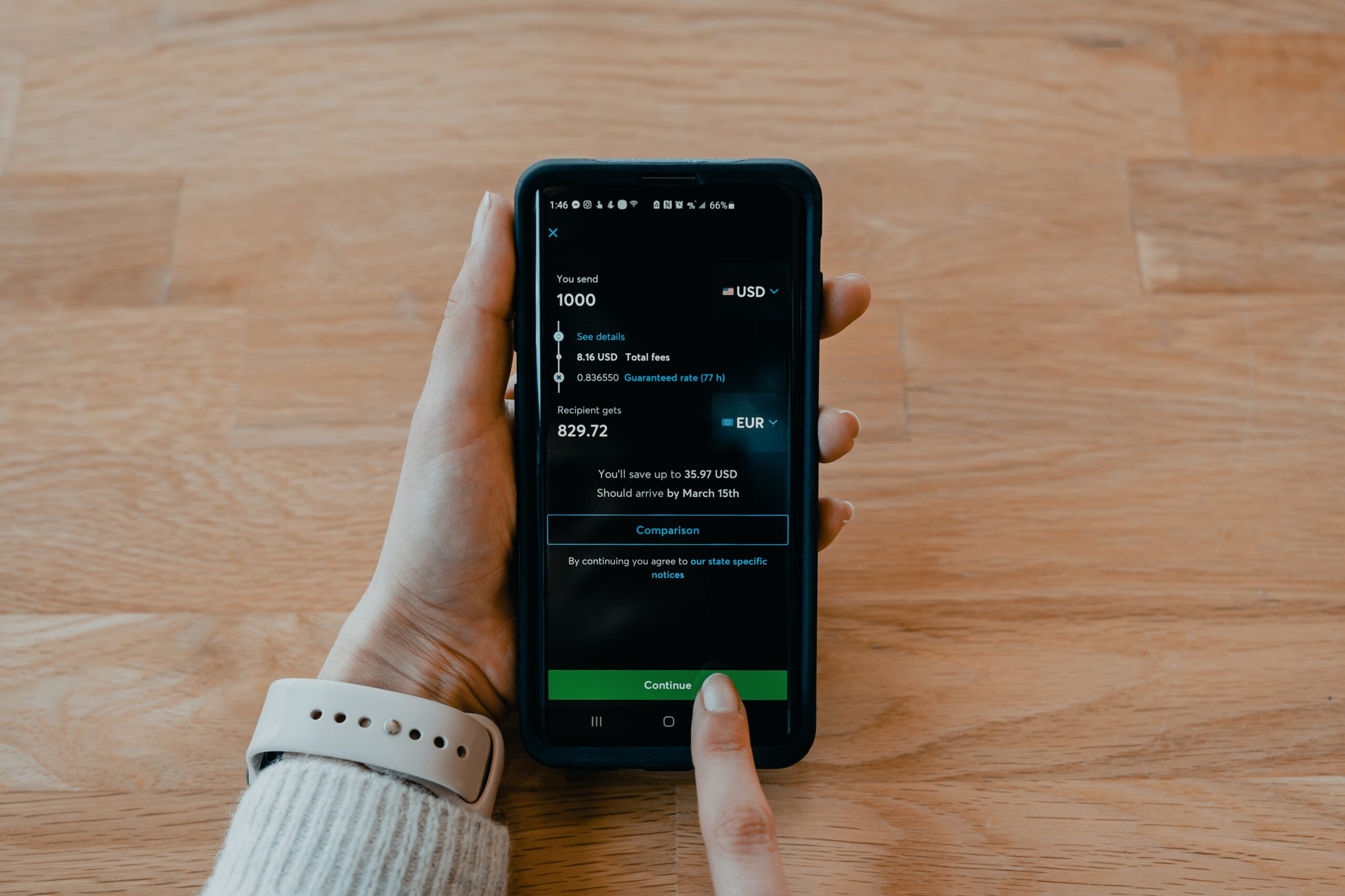 Share
20 Sep 2023
Banking is an area where innovation, disruption, and customer experience have been at the forefront. The changing nature of customer demands and competition from fintech are the two critical forces shaping the banking industry today. 
First of all, fintech is challenging the incumbent players. Fintech has agile organizational structures; they can quickly adapt to changes and are fast at creating new innovative products. Therefore, they are firing up competition in the industry.
Secondly, customer demands have evolved thanks to Amazon, Uber, and others. Customers' mobile banking adoption rates are rising, and they also demand personalized services and offers that meet their financial needs. They also want to conduct their financial transactions without effort or disappointment.
Under these circumstances, banks put a lot of effort into developing digital banking products; however, translating customers' digital adoption rates into sales and revenue is another story. The banking sector needs to be able to take a new approach or revise its modus operandi from the lens of digital sales.
WALKING IN YOUR CUSTOMERS' SHOES
Banks' owned channels are a highly effective medium for elevating digital sales due to the high adoption rates of digital channels among their customers. Gone are the days of bulk marketing campaigns with the same value proposition for all customers!
Leveraging your digital channels in an intelligent and well-thought manner is critical for successfully generating revenues: frequently presenting irrelevant campaigns to your customers creates a poor user experience and often results in customers revoking marketing and communication permissions. As a result, your assets for further sales will start diminishing. 
So how do you know "the right level" and define your "sweet spot"? The answer is by walking in your customers' shoes.
In this article, we share DefineX's Digital Revenue Services framework and evaluate how banks can leverage owned channel offers to increase digital sales without sacrificing the user experience.
START WITH YOUR METHODOLOGY
At DefineX, when we analyze the current state of our clients, prominent banks that want to maximize revenues through their digital channels, we approach from four primary angles.
 Digital Revenue Services Framework
1. Smart Offering: Assess if your company is presenting campaigns to customers with the appropriate content through the right channel at the right time. It might sound like a no-brainer but making it work requires lots of capabilities in your marketing stack, both in terms of technology and business. In most cases, data needs to be there or integrated into automated decision-making. Decision-makers are typically humans and need more capacity to generate the required tests to optimize the campaign. An automated test-and-learn cycle is either limited or not present. Learnings are not cross-leveraged across different channels, content, segments, and products/services.
Let me give you a real-life example to visualize the situation in your mind. Running A/B tests for micro-segment-based offers is a complete headache for companies that don't have a testing automation system because you need to run many different sub-campaigns simultaneously and compare their performances.
2. Sales UX: Evaluate whether users can conduct transactions on digital channels without friction or disappointment. For instance, we focus on eliminating unnecessary data inputs in mobile banking product application processes to minimize cognitive load to maximize usability. Again, easier said than done. Many journeys in your digital channels are developed in multiple rounds and often overlaid on top of each other, with many concessions made due to the time pressure of going live, the urge to avoid technical complexities, and the tendency to stay within comfort zones due to regulations.
3. Digital Marketing: Analyze whether your company acquires new customers and sells its products through the effective and efficient use of digital marketing channels. Applying archaic processes and metrics, such as focusing on brand awareness instead of conversion originally designed for brand marketing for sales in digital channels, is the most common trap in this domain. This approach misses the speed and variety required for successful Digital Sales and consistently yields lower RoI.
4. Organize for Best Performance: Assess whether your organizational structure has agile decision-making and execution capabilities. Most large companies operate under a functional organizational model like sales, marketing, finance, and technology. This structure performs miserably against the speed and variety requirements of today's fast-moving digital sales realm. The number of test-learn-evolve cycles you need to iterate in a day is far beyond the capabilities of organizations based on organizational silos because the capabilities required to deliver successful digital sales in an orchestrated effort end up in different and tightly sealed silos.
SMART OFFERING FOR GROWTH HACKING
Here we focus on the Smart Offering domain, one of the main pillars of our Digital Revenue Services framework that enables you to increase digital sales by utilizing owned-channel campaigns.
With this approach, we achieved outstanding results with our projects. We increased the number of general personal sales (GPL) 21 times in an offering area of our client's mobile banking app, which led to a 65% increase in mobile banking monthly GPL sales with other improvements.
We will briefly explain how we vet technical capabilities, analyze customer data, and run execution sprints to test growth hypotheses in the Smart Offering workstream of Digital Revenue Services projects to achieve such results.
Define Your Playground
The capabilities of the existing marketing technology stack, such as processing real-time transaction data to present instant campaigns, define the boundaries of how intelligent your offerings will be in the short term. Hence, understanding the technical capabilities should be your first task in optimizing the effectiveness of the offers. The critical points that you should analyze are:
●Data variety for real-time trigger-based campaigns and rule-based targeting offers
●System integration among different campaign systems
●Descriptive and predictive (Next Best Action) analytics capabilities
●Segmentation and personalization capabilities for the campaign content 
●Marketing and A/B testing automation maturity level 
After analyzing the marketing technology capabilities and data available, we define what kind of offers we can present and through which campaign system.
Know Your Customer
Data analysis is vital for understanding your customers' needs and defining improvement areas in your offers. Therefore, it should be your second task. The more you embrace the data-driven approach, your offers will become customer-oriented. We categorize data analysis in our projects under two main titles: analysis of customers and analysis of ongoing campaigns. In customer analysis, we aim to address the following main questions: 
Who is our target audience?

What are their similar traits and needs?

Why do they use our services?

Which channels do they use to conduct financial and non-financial transactions?

When are they closer to buying products?
By analyzing current campaigns, we aim to understand whether our client presents offers to customers with the right content through the right channel at the right time. We apply a top-down approach first, in which we analyze overall metrics on a product-channel-offering basis to learn how many customers are contacted through which channel and at what frequency. After analyzing conversion rates on a product-channel-offering basis, we segment customers by demographic and behavioral patterns to analyze the performance of the campaigns for each micro-segment and define which ones work best for each micro-segment. With this approach, we determine the state of the offers and outline potential opportunities for further testing.
Now, we are ready to run growth hypotheses.
Enjoy the Test & Learn Cycle
After analyzing the data and understanding the technical capabilities of the marketing technology stack, the next step is running the test-and-learn cycle. The outcome of the analysis phase in our projects is to identify short and long-term growth opportunities. In smart offering sprints, we run growth hypothesis tests to validate opportunities and convert successful hypothesis tests into 'always-on' campaigns.
 Two categories classify the growth hypotheses:
●First, if the hypothesis test is successful, a growth hypothesis that can convert into always-on offers with your existing marketing technology capabilities.
●Second, a growth hypothesis that allows you to test new capabilities for your marketing technology stack and assess whether they are worth investing in the technology.
While defining growth hypotheses, here are some recommendations that you can take into consideration: 
Don't roll up your sleeves to change the whole system on day one; instead, earn credibility from stakeholders through quick wins, even if they are tiny improvements. Quick wins show that gaining incremental value through new campaigns is possible and help to build momentum. In one of our Digital Revenue Services projects, we increased the conversion rate of the credit card offers by 120% just by changing the campaign channel. So, you can discover plenty of opportunities by analyzing data without making huge investments.
Rather than targeting your customers with bulk marketing campaigns, you should focus on creating campaigns triggered by your customers' actions. By following the footprints of the customers, we achieved up to 5x conversion rates in offers triggered by customers' financial actions compared to bulk ones.
Design digital channels and product onboarding programs. With these, you can present relevant offers to your customers' bank and financial lifecycles. By creating onboarding programs, you will train your customers about your products and services and create opportunities for cross and upsells.
Retaining your customers and the products they use is as important as selling new products, so you should consider your customers' bank lifecycle when designing your campaigns.
In brief, your ultimate goal in managing owned channel offers should be presenting them to the right customers with the right content through the right channel at the right time. To achieve the ultimate goal, you should analyze data continuously and iterate an objective-based test and learn cycle.
We hope this article has shed light on how we elevate digital sales through owned channel offers by giving a glimpse of our methodology and critical success factors.
Explore deep-dive content to help you stay informed and up to date